Personalized Signs
Personalized Family Name Sign - 7 x 36
This wood Personalized Family Name sign proudly displays a family last name as well as a inspirational saying of your choice. You can also personalize this sign with the first names of all the family members or established in date.
$75.00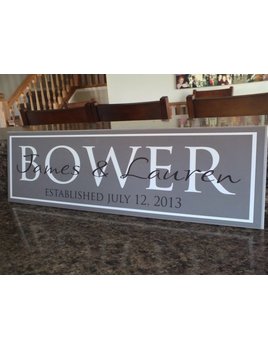 Personalized Family Name Sign - 7 X 24
This Custom Family Name Sign features the family last name, the first names of the couple, and the full established date.
Established Name Signs look great by themselves, in a grouping of family photos, or over the door.
$65.00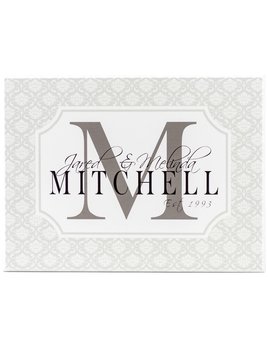 Personalized Family Name Plaque - 12 X 16

This Established Plaque is a beautiful, modern and stylish addition to your home This family name plaque features the family name, Established Year, and a monogram all on a beautiful damask background that will look great with most home decor.

$65.00

Powered by